Hatha Yoga for vitality and inner peace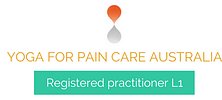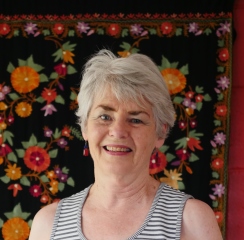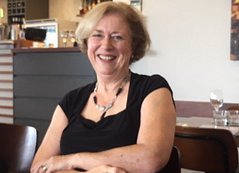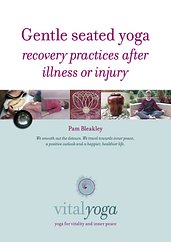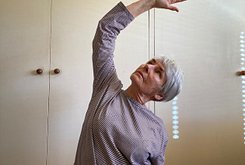 What my students say:
I found it enormously helpful. I have, my doctor thinks, a pinched nerve which causes pain in the groin and down my right leg. It is more than annoying – it is painful and makes me feel my body is falling apart. But the floor sequence of gentle
movements today were really fantastic. They got that leg moving and lessened the pain. Liz M June 2022
The Summer Renewal Program with Pam is a pleasurable, effective and nurturing way to "re set" and centre ourselves for the year ahead. The three morning sessions offer an opportunity to focus the mind, stretch and strengthen the body and replenish the soul through a deeper understanding of yoga practices. Pam is a skilled teacher who prioritises safety for our individual needs. Being with a small group creates additional energy as well as a sense of shared experience and fun! Lyn M. Jan 2022
Yoga with Pam has improved my gait which was hampered by lymphedema and lipedema. Yoga movement and breathing helps my lymph to flow freely. It helps relieve my tight calf and hamstring muscles and has improved my leg strength. It has improved my cardio fitness and helped relieve chronic pain in my knees. Yoga has reduced my lower back pain and helped with the stress which accompanies chronic pain. Yoga is beneficial for my mental health and calms my nervous system. The strategies learnt can be used at any high stress time. Yoga has improved my life in many ways and is a key element of my wellness routine.
Sheryl 2021
I was super happy last night at Yoga. I feel like my body is remembering that I can do some of the Asanas without pain or discomfort. As my physio has told me my whole nervous system needs to be gently coaxed out of hyper protective mode and reacting by switching muscles into extreme tension. With your help I am slowly, slowly retraining my nervous system and mind. Thank you!
Trish O'Neil Aug 2019
i have been lucky enough to attend yoga classes with Pam for the last 8 years, firstly in the recovery class, then in a general class. Pam has a deep knowledge of yog as a philosophy and teaches us so mych along with our yoga poses. After each class I feel restored and refreshed in body, mind and spirit. A highlight of my week!
Elizabeth Hall July 2019
'Pam is both a pragmatic and an inspirational teacher, with a deep understanding of physiology. After doing her classes, I am far more flexible, strong and balanced, both physically and mentally. She has taught me valuable meditation skills, and after practicing meditation I am better able to stay calm in difficult situations, as well as being more aware of my life's purpose.'
Katie Mills Aug 2018
I was so thankful recently for my yoga practice when I was in hospital in Cambodia with a broken elbow. The medical care I received was excellent, but it was my breathing practice that kept me calm, and my core strength developed over many years with our wonderful teacher Pam that enabled me to successfully come through a challenging situation.
Lyn Eiszele Feb 2019
RR: I realize now I have way more control over my pain than I thought I had!
From Pam: Such a breakthrough!
Like a copy of my eBook 'Gentle Seated Yoga - recovery practices after illness or injury' ?
Click here to order for $15 OR IT IS FREE WHEN YOU BOOK FOR YOUR FIRST CLASS!
Gentle movement and breathwork - 15 pages with photographs to illustrate. When combined with
breath awareness and focus, these practices can help restore moblity, energy and peace of mind.
We acknowledge the First Peoples of this land and recognize their connection to culture, community and country.
vitalyoga with Pam Bleakley - Ready to welcome you to my studio in group classes or private tuition
In these uncertain times, do you need a fresh start for your personal peace of mind? We must create our new way of being - simplified, more focussed, more reflective. Are you unsettled or anxious, losing strength and mobility, not sleeping well? I'm so glad you have found vitalyoga.
I can help you to take charge of your wellbeing again! Slow mindful Yoga is gentle yet powerful!
- balances the nervous system and emotions, enhances our awareness, releases stress, revitalises and strengthens the body, . Vitalyoga can awaken connection to the peace and joy that is deep inside.
I work with people creating a safe haven. We re-energise, clear the mind and connect to our innermost self, find our strength and purpose. If like me, you're of mature age, you're especially welcome! I specialise in helping people towards healthy aging, and help those with Persistent Pain. We all have creeping or niggling physical and emotional restrictions, overwhelm or anxiety. It's Time to take steps towards living your best self.
Beginning a Yoga practice is akin to putting your foot onto the first step of a ladder of self-understanding. Look elswhere if you're ready for fast hot movement. Pam's yoga is slow and mindful.
The studio is open for group classes and one-on-one consultations in 2022. After offering on-line teaching ever since the first lockdown, I have now closed that option. On Zoom we shared our love of mindful movement, and extended our hearts to one another in that safe and supportive on-line group. Namaste - I salute you all - those who step out into the studio, and those who choose to connect through the internet.
Private sessions are especially helpful to focus on your individual needs. Great for mature age and beginner students, or if you're looking for Healing after serious health disruption. Many have found strength,confidence and peace after their cancer treatment. See Elizabeth's comment below.
Lyn values the breath practices in particular - they help deal with stressful circumstances, and promote energy and faster healing.
I offer General Group classes, specialised Gentle Recovery classes and private consultations. For class timetables, see the menu bar above.
Recordings of my on-line classes are available through You Tube. Practice in your PJs - bliss out in your family room! If you've recently completed a course of treatment, this option may be especially appealing.
Your happy hips, more mobile spine, settled mind will convince you!
Please work within your own capacity. If you have particular health issues, obtain a clearance from your health care provider before you begin.
Submit your enquiry and I will contact you about class availability and my bank details for EFT payment. I will ask you to complete a health questionnaire so I can teach you safely. On-line private consultation is available on request as well.





Fees for Studio Group classes 6pm Wednesday and Thursday - 75 mins
$18 per class, payable for Blocks of 7 classes.
For

Tuesday Recovery class

$20 per class payable for blocks of 7 classes.
If you miss a class you may be able to make it up during the term, depending on space availability.
Fees for private classes in the studio:Initial assessment and program design, 90mins - $125. Subsequent sessions 60mins - $80. I will ask you to complete a detailed health questionnaire (which remains totally confidential of course)
Pam's teaching ethos
Resilience helps us to move through life and deal with whatever it dishes out - including this challenging pandemic! Vitalyoga classes boost resilience for our physical body and mental health with slow, mindful movement, breathing & chanting practices and meditation. We are multidimensional beings so I utilise practices that may reveal the difficulties - the landmines, and open up the treasure chests - the joy and wellbeing that is our innate true nature.
Practise self-care to nourish your wellbeing. Classes are 'innercise' rather than 'exercise'. Take time to loosen those knots, then flow more freely to optimise your potential..
Gandhi said something like: Live everyday as though it may be your last. Learn everyday as though you will live forever.
I will look after your bad back, your chronic condition, so you find more ease, function and vitality. Need to go gently after surgery? I can support you towards mind-body wholeness by designing your personal home practice. You will be in safe hands.
Feeling vulnerable with low immune function? 0n-line consultation may be right for you.
Have you heard that Yoga helps people with chronic pain conditions? I have specialised training in Yoga for Pain Care, Grad Dip Yoga for Back Care and for recovery after cancer treatment. I teach iRest(R) Yoga Nidra meditation - a resource for wellbeing. Meditation facilitates neurplasticity so the brain can change its entrenched thought patterns. My Pain Care students get positive results!
Small group classes or individual therapy sessions for my personal caring attention.
Your capacity for self-reflection, feeling capable, content, and calm will blossom. You will flourish!
My passion is helping people enjoy wellbeing. After 20 years of teaching Yoga, I find there's even more to love!
Registered Yoga teacher Yoga Australia Level 2, Pain Care Australia L1 , Grad Dip Y Back care, iRest Yoga Nidra Meditation Level 2 constantly learning more so I can help you
e

: pam@vitalyoga.com.au

Location: 30 Gledden St Chifley, ACT mob

: 0427810335